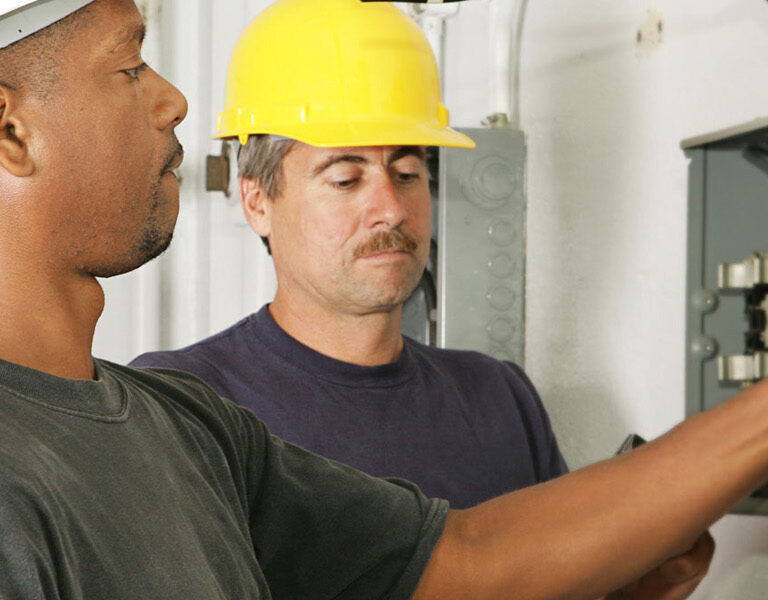 Apprenticeship Opportunities for South Dakota Employers
Below is a list of useful links to help you become a participating employer or sponsor in South Dakota's Registered Apprenticeship program.
Frequently Asked Questions
Below you'll find answers to the most common questions you may have about apprenticeship opportunities in South Dakota. Still not finding what you're looking for? Contact us and we'll be in touch.
For Career Seekers
Learn more about the Apprenticeship program.
This is based on the occupation, but anywhere from one to six years with the majority taking four years.
Each employer determines how much to pay their employees. During a Registered Apprenticeship program, each employee will receive at least one wage increase.
The Registered Apprenticeship sponsor determines if there is a cost for an apprentice. An apprentice may be asked to pay for tools, books, a portion of the related instruction, etc. If you are in need of assistance for such costs, you can contact your local DLR job service office to learn more about workforce training assistance.
The structured learning is at least 144 hours per year. Each Registered Apprenticeship sponsor structures this learning component differently.
For Employers
Learn more about employing an Apprentice.
Registering apprenticeship programs that meet federal and state standards
Protecting the safety and welfare of apprentices
Issuing nationally recognized and portable Certificates of Completion to apprentices
Promoting the development of new programs through marketing and technical assistance
Assuring all programs provide high-quality training
Assuring all programs produce skilled, competent workers
You must at least pay minimum wage and have one wage increase during the Registered Apprenticeship program.
You can provide this on-site, online, or partner with an educational entity.
A Registered Apprenticeship is a unique career pathway driven by high-demand, industry specific occupations. This pathway allows employers to develop their future workforce. Meanwhile, the individual has access to an individualized paid work experience, progressive wage increases, related technical instruction, and a nationally-recognized credential.
This is based on the allowable ratio of fully trained mentors (current employees) to apprentices the occupation allows.
Find more frequently asked questions and answers on the U.S. Department of Labor's website.
The purpose of the probationary period is to allow the employer and the apprentice to see if the program is a good match. The length of the probationary period depends on the employer and the length of the apprenticeship. However, the probationary period cannot exceed more than 25% of the total hours of the apprenticeship.
What are the benefits of a Registered Apprenticeship?
Available Apprenticeships
Find available apprenticeships in your area. If you're a career seeker, get in touch to take the next step in becoming an apprentice. If you're an employer, get your opportunity listed today.
Learn More