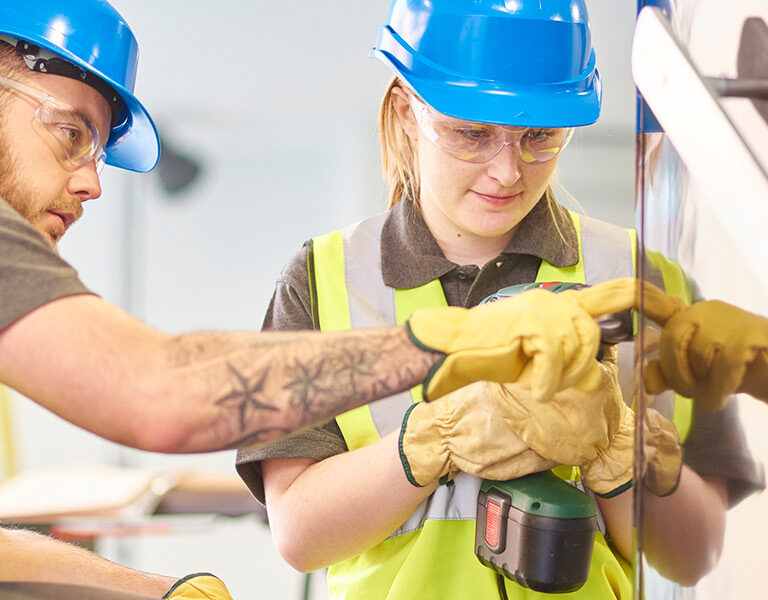 Resources & Support for the South Dakota Apprenticeship Program
Wherever you are in the Registered Apprenticeship process, we have the resources and support for you.
Registered Apprenticeship Programs (RAPs) offer a successful workforce training model and a wide variety of apprenticeable occupations. Start Today SD has resources available to support training costs of RAPs. We've outlined funding options below.  
Cohort Two funding for the Registered Apprenticeship Program Development and Expansion Incentives is now open.
Interested in Registered Apprenticeship Incentives or

Financial Support?
START HERE 
The tools and guidance below will assist in your understanding of RAPs, what your responsibility is as a sponsor, as well as assist you in designing your program and vision for your RAP.  Please review if applying for incentive funding.
Entities applying for incentive funding are encouraged to review. 
START TODAY SD POLICIES
Registered Apprenticeship Policy 5.51 
Provides an outline of the National Apprenticeship System, Required RAP Components, and other details about RAPs.  
Start Today SD Financial Services Policy   
Outlines the Start Today SD funding, including any requirements, expectations, and documentation needed.   
SPONSOR REQUIREMENTS
Apprenticeship Sponsors Reference Guide 
The U.S. DOL Reference Guide for Apprenticeships Detailing Sponsor Requirements for Registered Apprenticeships will walk you through the federal requirements of sponsoring a program and what sponsors are responsible for.  
Past Awards
Be in  know about incentives and past awards.
Learn More