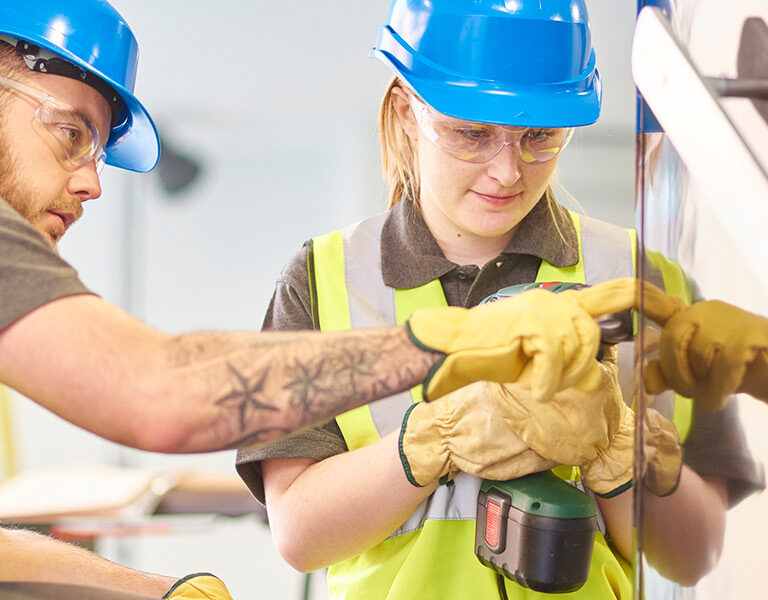 Resources & Support for the South Dakota Apprenticeship Program
Wherever you are in the Registered Apprenticeship process, we have the resources and support for you
Registered Apprenticeship Programs (RAPs) offer a successful workforce training model and a wide variety of apprenticeable occupations. Registered Apprenticeship Policy 5.51 outlines the National Apprenticeship System, RAP components, and other details for RAPs.
To better support and expand RAPs across South Dakota, Start Today SD has resources available to support businesses, sponsors, apprentices, and journey-level mentors with training costs of RAPs. We've outlined a couple options below. Please visit the Start Today SD Financial Services Policy for details.
TO APPLY FOR THE REGISTERED APPRENTICESHIP NEW PROGRAM DEVELOPMENT OR EXPANSION INCENTIVE
Registered Apprenticeship Program Incentive Applications for Cohort One are closed. Applications for Cohort Two funding will open in November 2023. Please contact StartToday@state.sd.us for further assistance.
Please complete the  Program Development and Expansion application. (While submissions of applications are currently closed, you can still view the application to aid in preparation.)
Before submitting your application, you will need to prepare:
Program information including the on-the-job learning provider and related instruction provider.
Application Narrative including program vision, workforce needs addressed, partnerships, and sustainability plan.
Financial Services to Support Registered Apprentices
Start Today SD will work to support sponsors, employers providing on-the-job learning, apprentices, and journey-level mentor during the initial six-month training period. Related Instruction funding is available to help offset the educational component of Registered Apprenticeships.
Wage reimbursement available for both the journey-level mentor and apprentice wages.
Incentives for journey-level mentors for their efforts to train the future workforce. Supportive services are available to help to offset costs associated with work, such as tools, uniforms, transportation, childcare, etc.
To apply for financial services
These efforts are designed to support new and existing registered apprenticeship programs and apprentices. The Start Today Team offers technical assistance and support no matter where you are at in the process. It has never been easier to develop or expand your Registered Apprenticeship program.
Past Awards
Get in the know about incentives and past awards.
Learn More